On the 30th of August, we spent half a day in Maastricht, marking the first time I've left Belgium since the COVID-19 pandemic. We started the day with a guided tour of the North Caves in the St-Pieters hill, a bit to the south of the city. The first tour of day starts at 11 'o clock. We were a bit early, which allowed us to have a coffee and to walk around the ruin of  Fort St-Pieter, offering a nice view over the city's skyline.
We were part of a small group of 13 people. The guide toured us for about an hour through the man-made labyrinth, showing us charcoal drawings on the walls and the vault created in second world war to protect art from the violence and destruction. Rembrandt's The Night Watch was rolled up and stored there for three years. We had three lanterns, one for the guide, one for last person and I carried the third one in the middle of the group. Without the lanterns, logically, it's pitch black which the guide let us experience for a brief moment, to the exaggerated horror of some. Incredible that people have worked in these corridors for centuries, carving marlstone and hauling it out of the depths. Today, there still is one mushroom farm operational.
We decided to keep the car parked at the Fort. With €6.50 for a day, it offers quite cheap parking compared to the downtown parking garages. and go on foot to our lunch reservation at Harry's Restaurant in the city center on the other side of the Meuse river: a nice twenty-something minute walk, which led us along the Jeker river and the Nolens park.
At the restaurant, we stared with some oysters and choice three dishes. These are small/medium sized and the concept of this open kitchen restaurant is that you pick two to five courses out of seven options, to create your own multi-course experience. We settled on three courses each. Only our first course choice was different: gnocchi for me and Beef tataki for TingTing, followed by Red Snapper and Guinea Fowl for both of us. Great meal, very fine, delicious food. I heartily recommend this restaurant.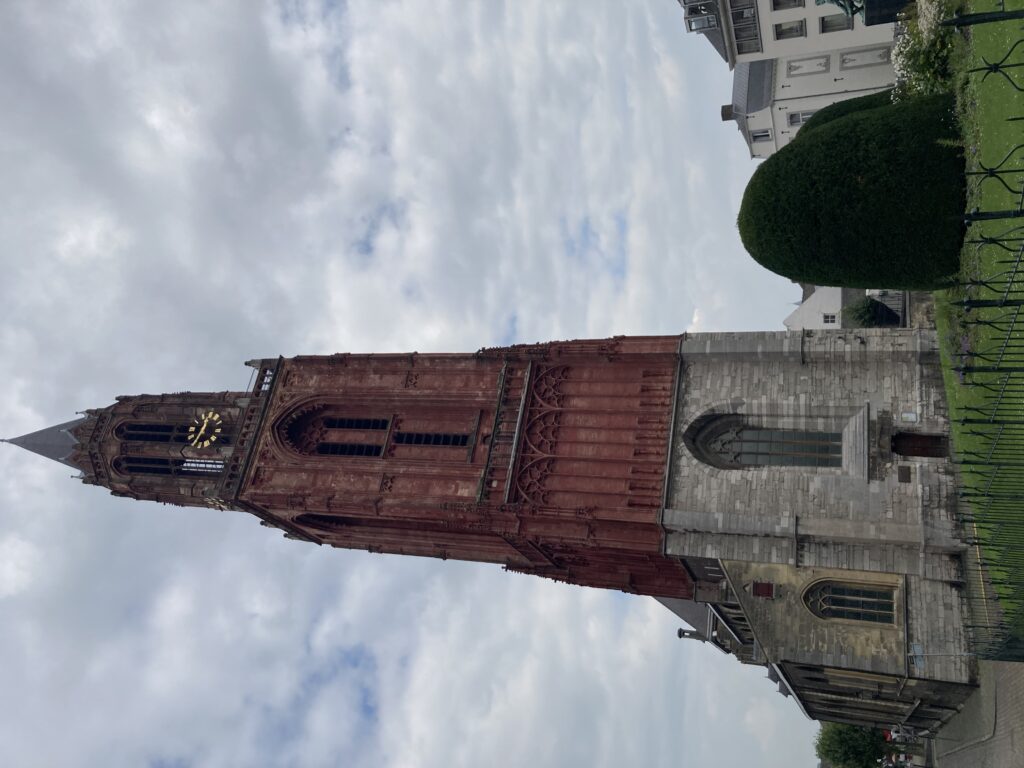 After lunch we walked the city center visiting the 'most beautiful bookstore' located inside an old church, which is indeed quite nice, and enjoying the overall atmosphere of the city with lot's of people strolling the shopping streets and enjoying food & drinks on the many terraces. Although these looked inviting, we had a hard deadline to meet with the closing time of our smallest son's daycare. So we headed back to the car and back to Belgium.
A nice day, in a nice city.